Enjoy chocolate with us at the Royal Adelaide Show!
We are excited to present three super charged value-packed show bags full of delicious chocolate goodness for this year's Royal Adelaide Show!
You will find us in the Dairy Pavilion Sat, 2 Sept 2023 – Sun, 10 Sept 2023 every day till 8pm. 
Come say hi to the team and enjoy some chocolate with us and enjoy our value-packed offers!
Free tastings.
3 value-packed showbags PLUS a huge variety of single products.
Sign up to our Rocky Road Rewards program and get $5 off your first order AND go into the draw to WIN a Giant Freckle valued at $300!
Spend over $50 and get a free block of milk, dark or white chocolate!
See you soon!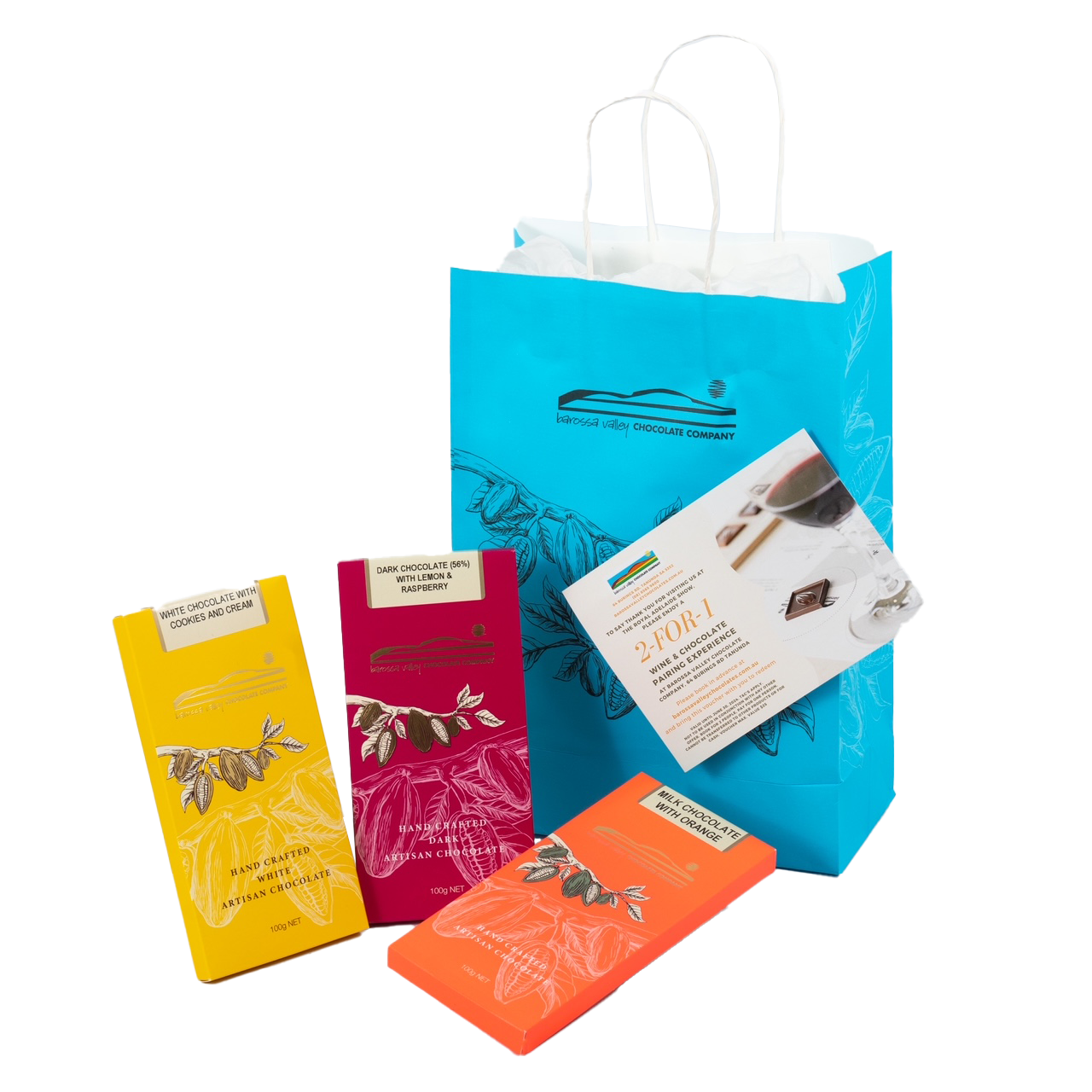 Blockbuster Showbag - $35
100g BLOCKS:
MILK HAZELNUT
DARK LEMON & RASPBERRY
WHITE COOKIES & CREAM
2 FOR 1 VOUCHERS:
WINE & CHOCOLATE PAIRING
GELATI & CHOCOLATE PAIRING

VALUE $69.70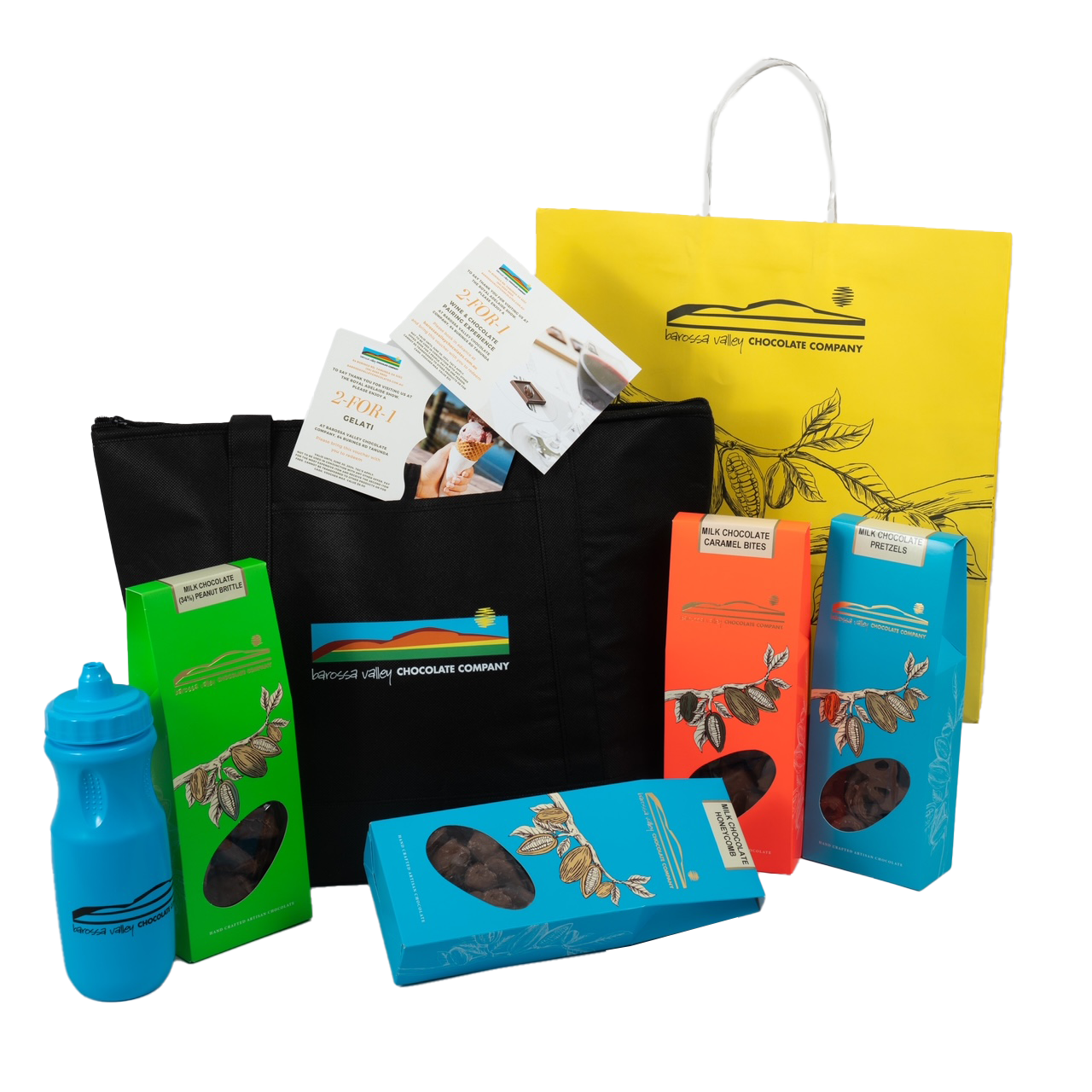 Best Sellers Showbag - $55
250g BOXES:
MILK PRETZELS
MILK HONEYCOMB
MILK PEANUT BRITTLE
MILK CARAMEL BITES
2 FOR 1 VOUCHERS:
WINE & CHOCOLATE PAIRING
GELATI & CHOCOLATE PAIRING
PLUS:
BVCC COOLER BAG
BVCC DRINK BOTTLE

VALUE $128.68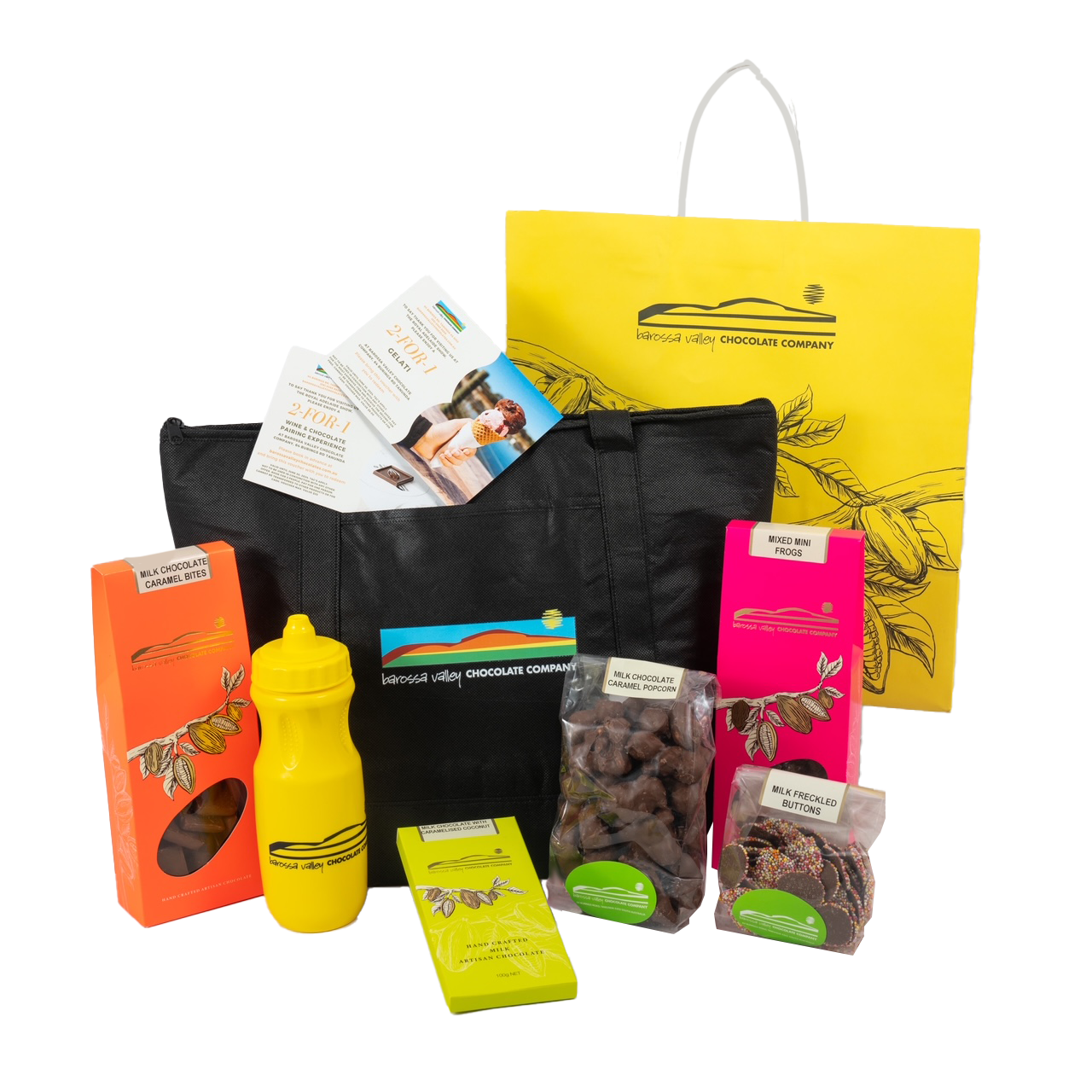 Family Combo Showbag - $70
250g BOXES:
MILK CARAMEL BITES
MIXED MINI FROGS
PLUS:
MILK CARAMELISED COCONUT
MILK FRECKLED BUTTONS BAG
CARAMEL POPCORN BAG

2 FOR 1 VOUCHERS:
WINE & CHOCOLATE PAIRING
GELATI & CHOCOLATE PAIRING

VALUE $135.49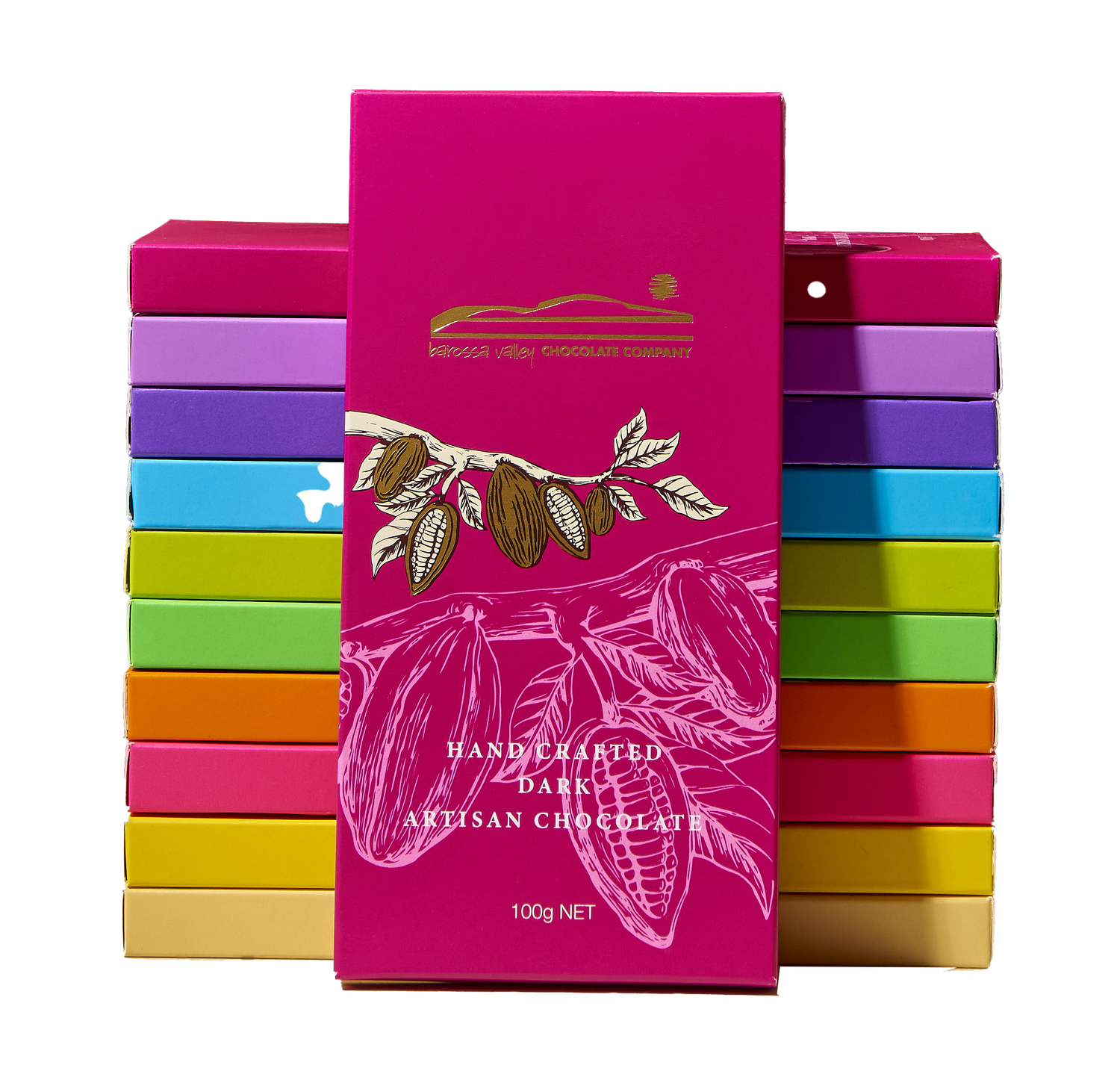 100g Blocks
$9.90:
DARK LEMON & RASPBERRY
DARK ORANGE & ALMOND
MILK CARAMELISED COCONUT
MILK COOKIES & CREAM
MILK HONEYCOMB
MILK HAZELNUT

$7.90:
DARK 70%
MILK
WHITE
RUBY $14.90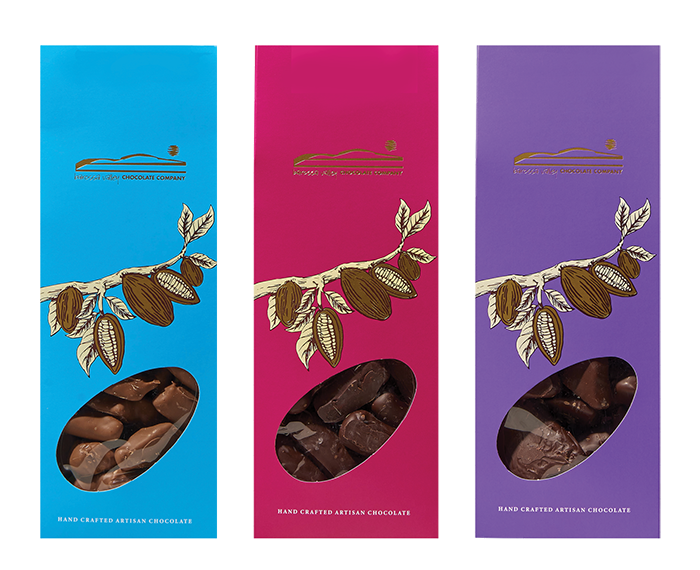 250g Boxes - $15.90
DARK GINGER
MILK PRETZELS
MILK CARAMEL BITES
MIXED MINI FROGS
MILK RASPBERRY FROGS
MILK HONEYCOMB
DARK HONEYCOMB
MILK PEANUT BRITTLE
DARK RASPBERRY LICORICE
WHITE RASPBERRY LICORICE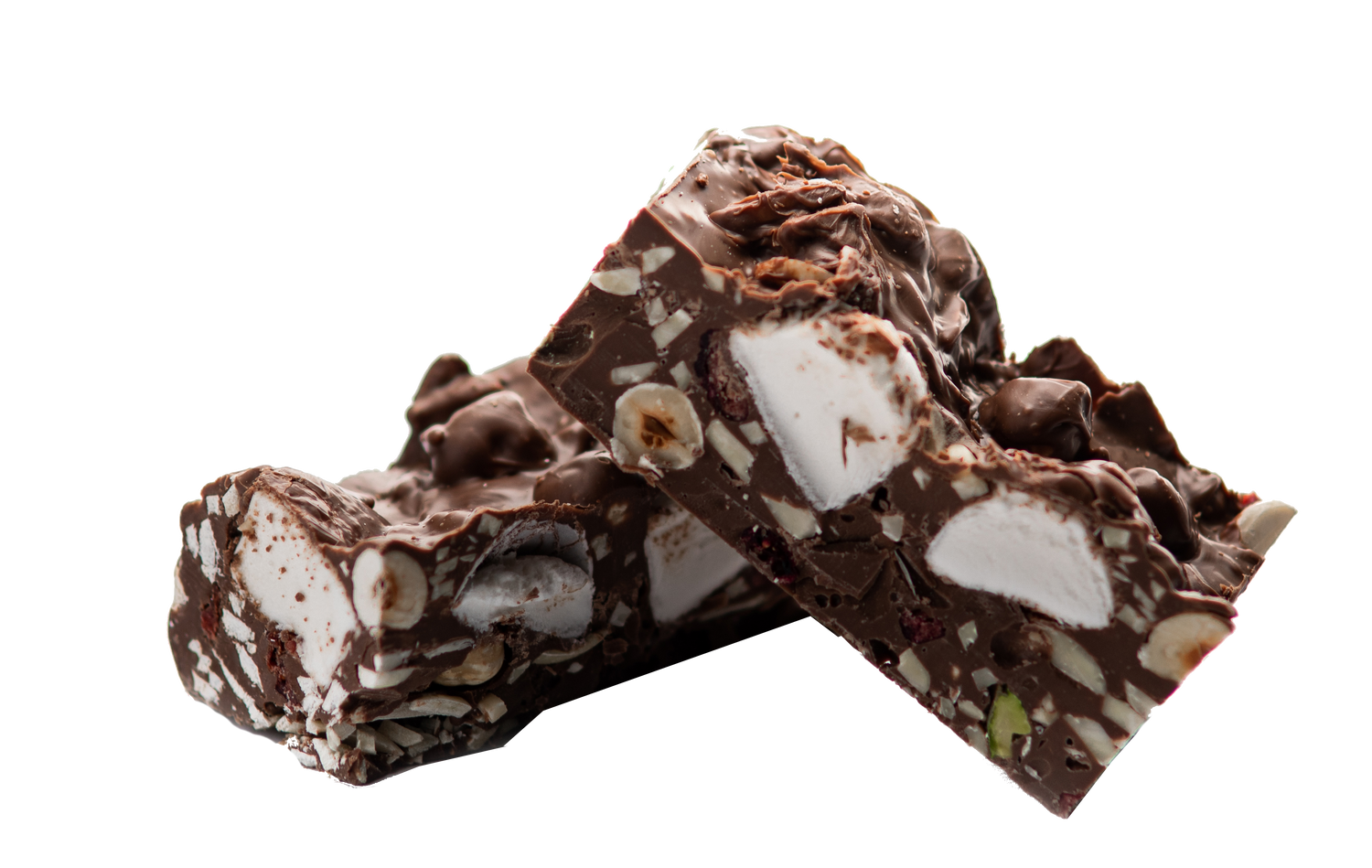 Clear Bags | Kits
MILK TURKISH DELIGHT $6.90
MILK MINT FROGS $9.90
MILK HONEYCOMB FROGS $9.90
MILK FRECKLED BUTTONS $9.90
MILK BIG FRECKLED BUTTON $12.90
MILK HONEYMOON $12.90
MILK ROCKY ROAD $13.90
HOT CHOCOLATE KIT $28.00